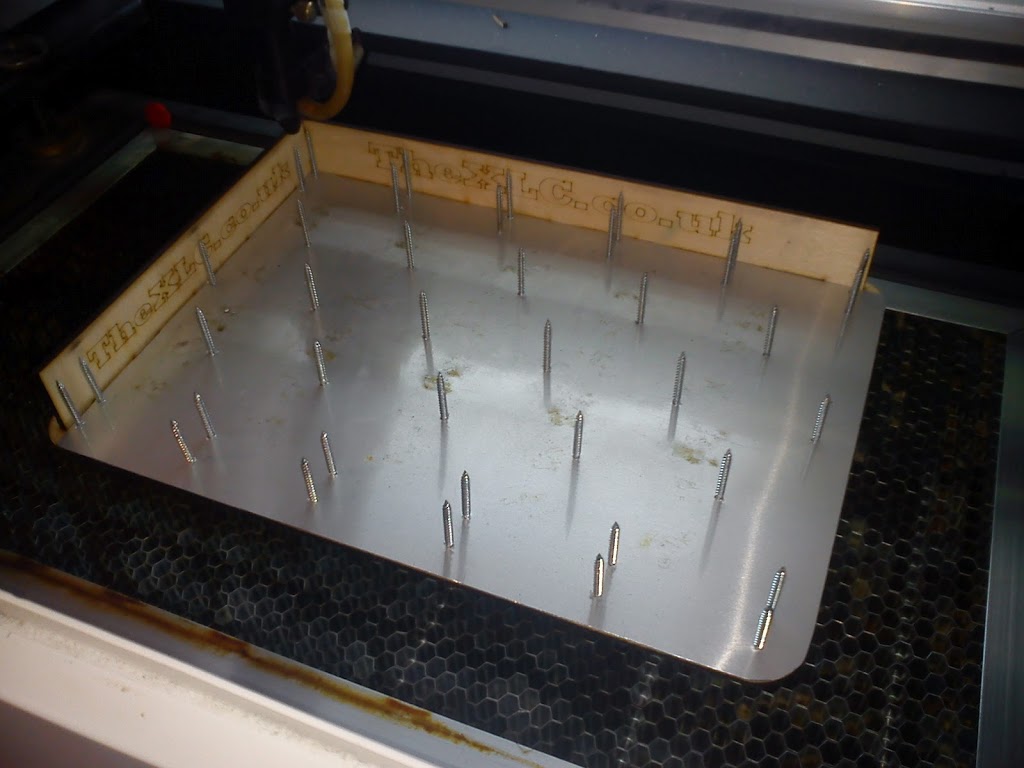 Being attached to a print facility we cut a lot of paper and board and are always looking for ways to improve the cuts, reduce ashing etc. We have tried honeycomb, frames backings etc and decided to try a DIY pin table.



The table consists of 4mm ply, laser cut, with a thin aluminium face and screws acting as the pins. We are really pleased with the results and the cuts we are getting are excellent. The next version will have vent holes added. (FYI – the paper size here is SRA4 which is a printers oversize paper size of 320x225mm)






The height of the side panels is defined purely by what size screws we had to hand. If you build one yourself be careful as the screws are pretty dangerous when arranged like this.




These cards are for Jules Thomas at The Last Hurdle and have some really intricate work which cuts really well on this table.






The files can be downloaded from Thingiverse (thing 23940).