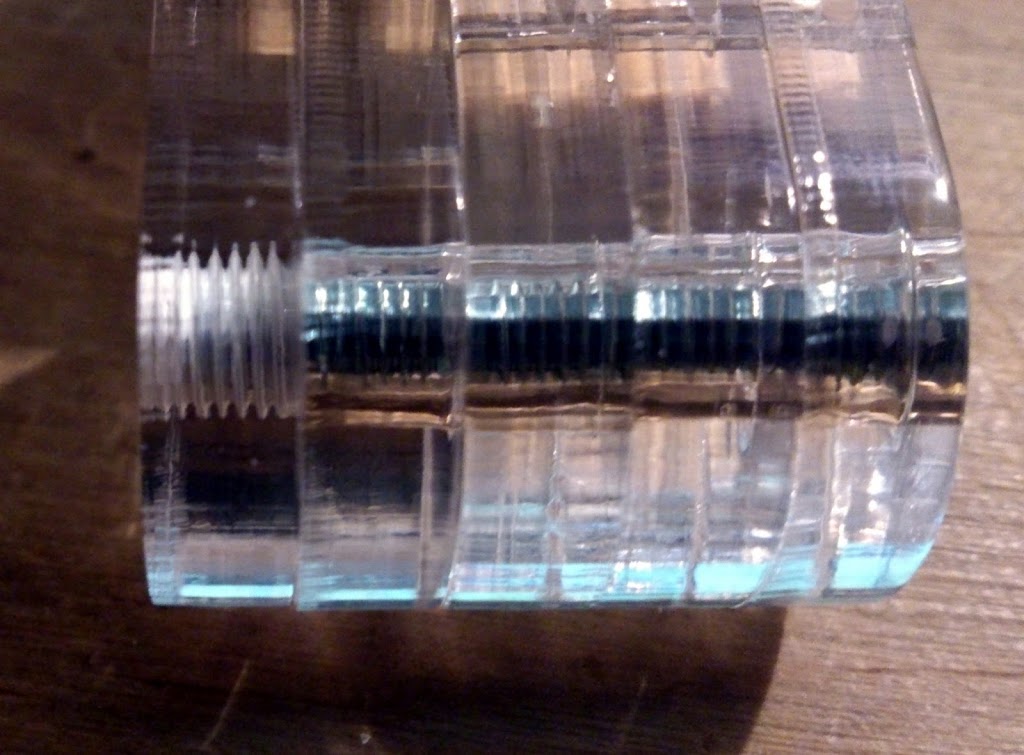 Today I had to purchase a cheap tap and die (this one) set to repair a heat press. It worked perfectly well on steel so I thought I would try acrylic.




After tapping a few holes for no reason whatsoever I thought I would try threading a slot as a replacement for a capture nut.


As it turns out it is practically impossible to do and keep the tap anywhere near central!

20 minutes later I knocked up a jig (with tapped holes of course) to hold everything in alignment. You can download the plans here.




Its similar to a doweling jog but a lot less complicated. Surprisingly it works like a charm! The tap cuts easily (although if you go too deep and reach the end of the slot the whole thing binds up completely and will not undo) and the final joint is surprisingly strong. Probably not as strong as the captured nut but it does the job.


Specs if anyone wants to try this:
Acrylic – Cast 5mm Clear (Perspex)
(3.2 is quoted for M4 but with laser kerf 3mm seems better)