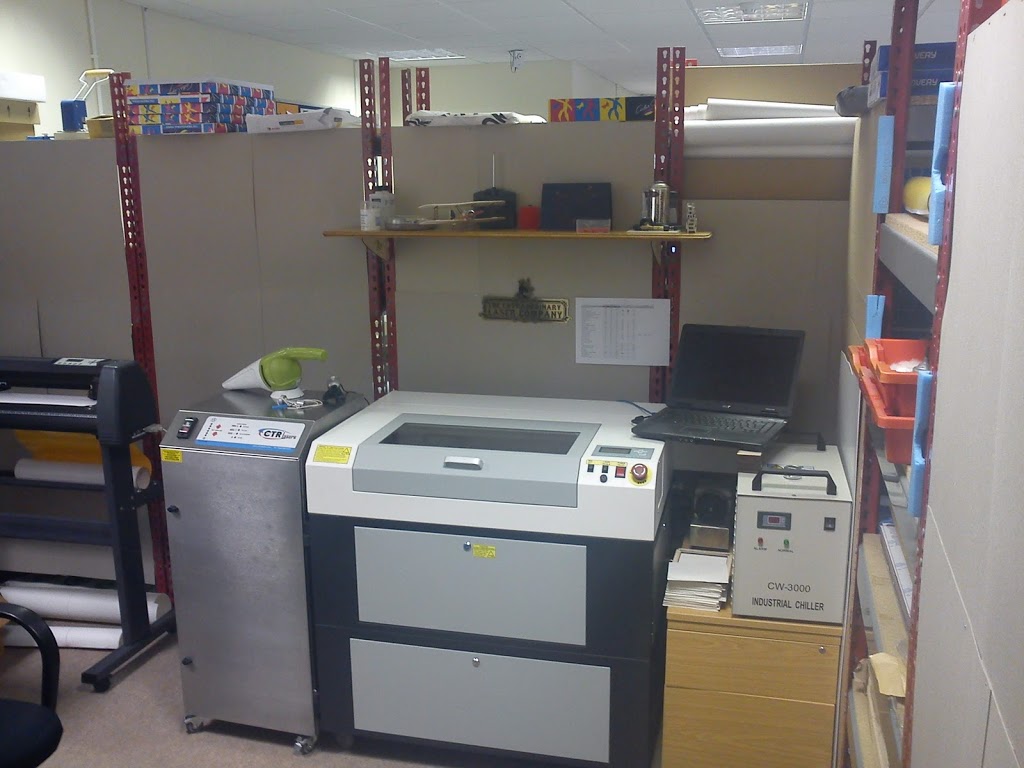 First up – Congratulations to msraynsford for making his 100th consecutive day of lasering something and blogging about it! I have managed about 10 in that time, and they were a lot less interesting! lol.


I decided today that I needed a shelf in my "office/workshop" (ie gap between the shelves). As I only have on actual wall I had to hang it from the back of the industrial racking with custom made shelf brackets – To the laser!.






Made from 4mm laser ply I am not sure how long they will last (4mm not enough, 8mm too much) but they are functional for the weight of stuff I need to add. I will re-cut them when I get something thicker to cut them out of. For some reason I tried to make them look pretty with flowers on but I don't think I will bother next time, I am not really a floral kind of guy.


On a side note I have set up an Ubuntu One account, dull in itself, but it has had an interesting side effect. I have installed the app on my android phone that automatically uploads photos when I take them and the software on my PC to sync the online folder. This means that I now have my photos from my phone on my PC in about one minute automatically. No more messing with cables etc and copying or setting up software to sync. It really has made writing a blog so much simpler – snap, insert, post – done! (FYI – I have been boring a lot of people about this recently and have been banned from talking about it, hence the post. lol)